2013 - Overland Track
Page 1 of 10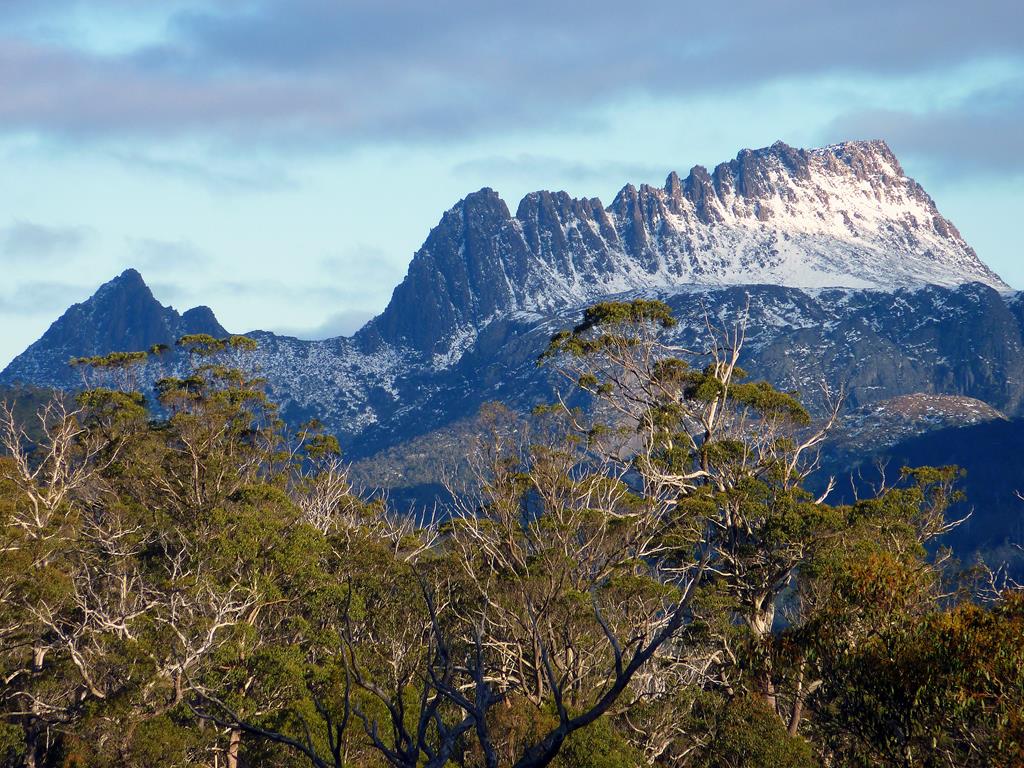 The trip to Tasmania to walk the Overland trail in August 2013 took its genesis in 2012 when Greg Bain first proposed the idea.
We had talked about this trip for some time. There were a couple of us who were dubious about the overall merits of this trip, mainly due to the time of year and the possibility of inclement weather for the duration of the trip. We did recognise that if the weather was good the scenery would be spectacular and well worth the effort.
We decided to walk to walk the track North to South - much as per the Summer direction. One major advantage of doing this trip in winter was that there would be few other people on the trip - in fact we saw a total of 9 people and shared a hut with 2 people on our 2nd night.
Basically our trip left from Launceston Airport where most of the group flew in in to meet Chis who had arrived a few days earlier to spend time with his son. We were picked up by Tiger bus service and drove to Cradle Mountain Wilderness Retreat and spent Thursday night there. Weather on Thursday was perfect, pity about the rest of the week.