2013 - Overland Track - Day 3 - Lake Windermere Hut to New Pelion Hut
Page 4 of 10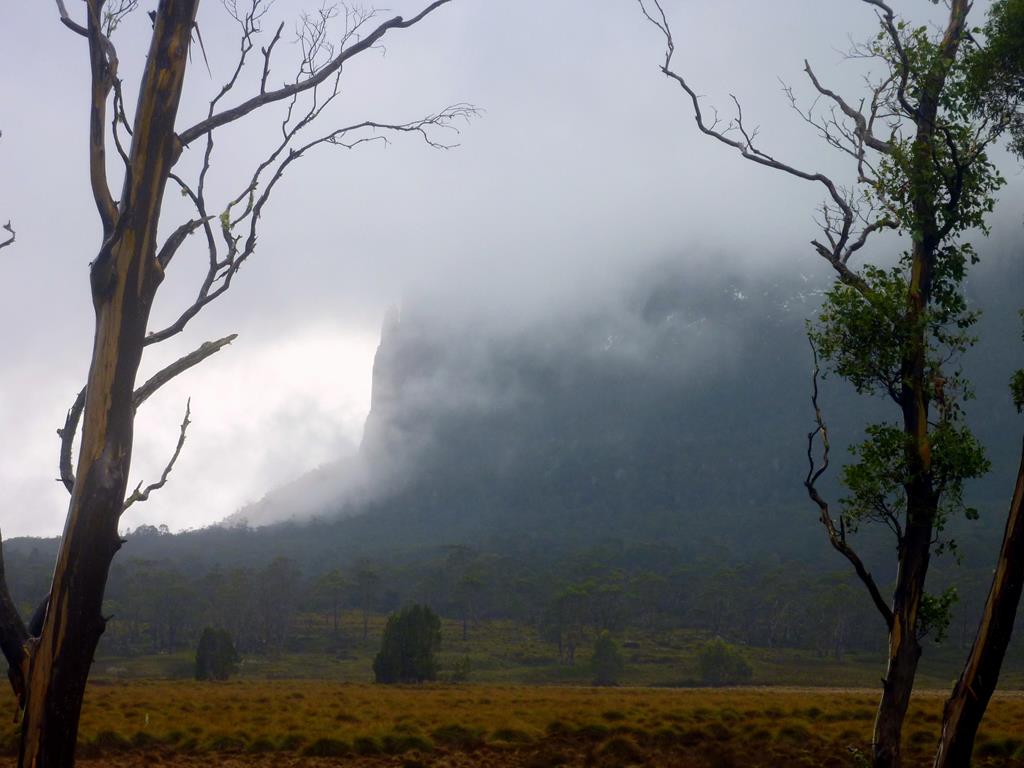 Sunday started off well with little wind and rain - probably because we were in a bit of a valley. Once we climbed back up we were once again exposed to the persistent wind. He found a great place to have our budgie bar break - we dropped our packs and make our way to Forth Valley look out. The scenery was pretty specsh with the mist rolling in and around the hills and valley. It was also out of the wind which was great. We decided to have lunch at Pelion Creek. A very pretty place with the creek rushing away beside us - not the sort that you would want to fall into as it would sweep you away fairly quickly. We made our way to Frog Flats and got some spectacular view of Mount Pelion West. A good spot to have out afternoon tea before the final walk to New Pelion Hut. 
They say you can camp a Frog Flats - I reckon in warmer months it would be full of mosquitoes and leaches and not a pleasant place to camp at all. Also I think it would get quite damp but hey MHO. It was nice to get into some sun and pleasant weather and made the rest of the walk into New Pelion rather pleasant. There were some quite deep mud holes that Chis seemed to find in the climb out from Frog Flats.
We arrived at New Pelion hut and it's huge. We also heard the chopper come in and out and we assumed it was to pick up the injured walker from WaterFall Valley Hut. The views from the veranda looking over the button grasses to Mount Oakleigh were pretty awesome especially with the mist wafting in and around the dolerite spires at the edge of Oakleigh. You get a real sense of the beauty of the area when you can sit by yourself and just take it all in. This is the real advantage of doing this walk in Winter, the lack of people and presumably the "hut nazies" that would detract from the overall solitude of the walk. It was really very pleasant sipping on a hot cup-a-soup as the sun began to get low and set. Time to get dinner on the go and sit around the heater before bed time.