2013 - Overland Track - Day 7 - Labyrinth and return
Page 8 of 10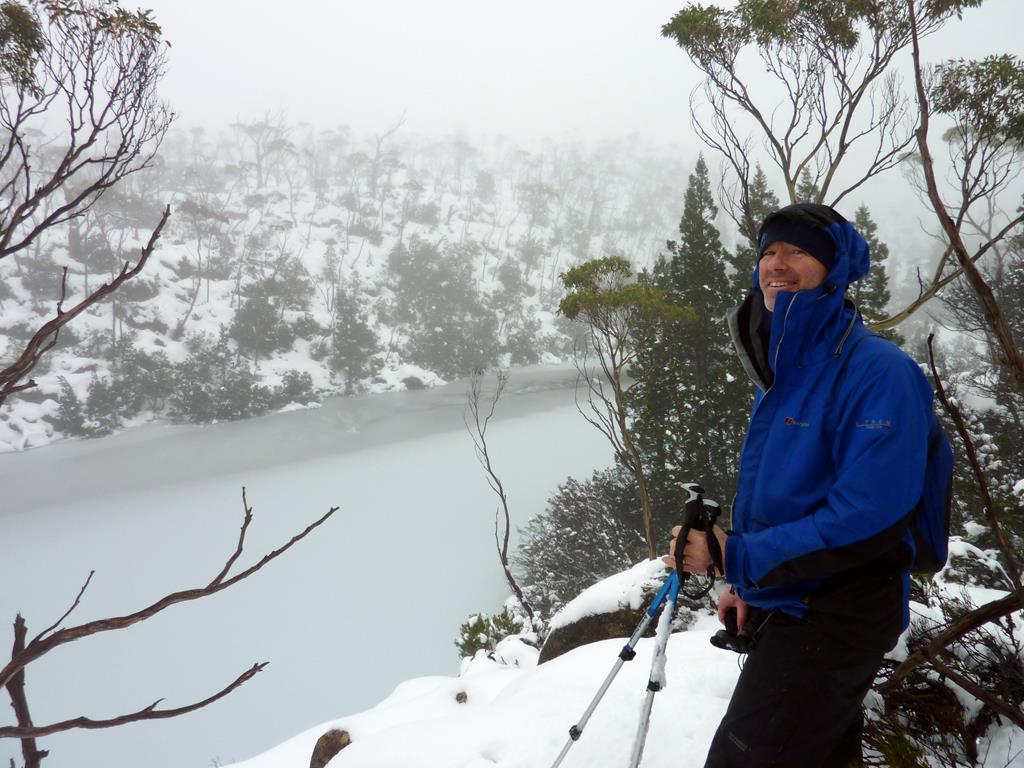 Thursday was like most on our trip - the beauty about today was that we were leaving packs behind and taking a day trip upto the Labyrinth. We packed our snow shoes and a couple of day packs for provisions and emergencies. We did a quite tidy on the hut on the off chance that other hikers would arrive while we were away - none did though.
We headed off. Initially the track was pretty straight forward to follow, however it became more difficult to find as we headed well into the snow. What we had failed to notice early on were the track markers that had become embedded in the tree trunks. At one stage we seemed to climbing up a water fall which I would assume in slightly less damper times would be a bit easier to climb, none the less we hit the deep snow and once again donned the shoe shoes. I initially had reservations about how much we would need the snow shoes, but given that they are light weight - we hired some MSR Evos from Ajay's which turned out to be really worthwhile. They made the going not only easier but also safer and less exhausting as we would have been post driving for the majority of the way. Pete and JayBee did a brilliant job in following the trail up to the start of the Labyrinth. We had intended to ready Lake Elysia but instead only made it to Lake Cyane. We had lunch at the edge of a small ridge at the lake about 3 or 4 meters off the surface. Up here the wind was biting and we decided to return as we knew the downward trip was going to be a bit difficult due to the steepness of the terrain. Going down is snow shoes can be a bit of a trap - my knees suffered for weeks afterwards and all I can put it down to is that the grippyness of the  snowshoes put immense strain on the knees.
Walking back into camp we were once again wet through and were happy to get the heater going, into some dry clothes and to get a hot cup a soup into us. It would have been really good to go out and explore around the hut photographing the mosses and fungi growing from the trees. We were surprised to hear the call of a Lyre Bird nearby the hut. We could not see it but it did engender some debate about the range of these birds as originally we thought that they were native to Victorian bush.