2012 - Jatbula Trail - Back to Darwin
Page 10 of 10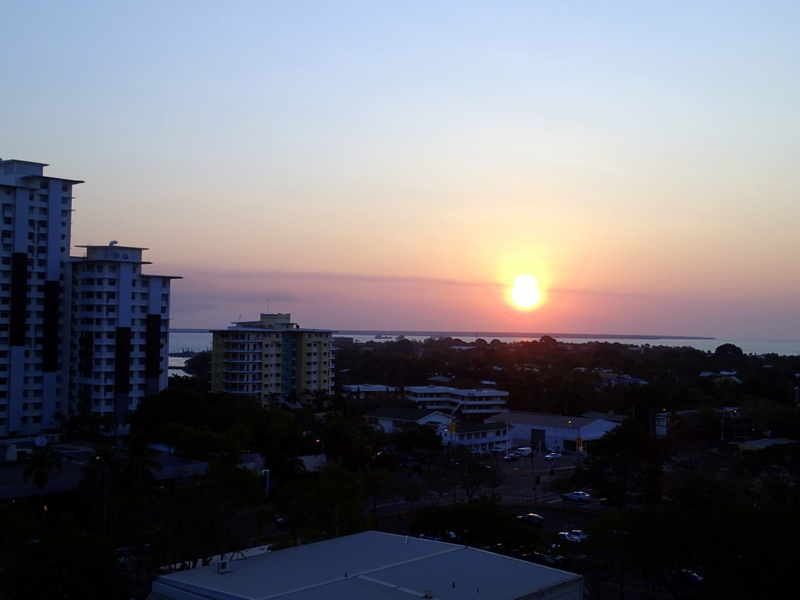 We set off on Saturday back to Darwin via the Arnhem Hwy crossing the South Alligator River stopping at the Aurora Roadhouse for lunch before joining the Stuart Hwy at Humpty Doo. Before heading back we went back to the Ubirr Rock Art site and spent quite some time looking at the rock art galleries. A ranger was giving a talk about the stories behind the paintings and the progressing from the paintings that depicted physical features to the "x-ray" paintings that depicted internal organs. The painters were not giving anatomy classes but were showing which parts inside were good or bad to eat - all very practical advise in this outback setting. We spent a while looking around before heading back to Cahill's crossing. This time the East Alligator was pumping inland - it's still tidal all the way up and the crocs were circling catching unwary barramundi. We saw a 4WD cross and was nearly swept off, but I guess for these guys that do the crossing a few times aday they were not worried. What did amaze me was the brazenous  of the fishermen and how they were in the water fishing.
The drive back into Darwin was uneventful, we stopped by a popular beach surprised but not surprised to see all of the netting keeping people and the sharks and crocs separate. The weather was gorgeous. We eventually found some accommodation in town - a large suite that slept all of us, had a couple of showers so all in all pretty comfy and great views.
When we were visiting Darwin it was really pleasant, however, during the build up before the wet it's not so great.
We had dinner in town at some local touristy place and it was OK. 
Next morning up early - off to the airport and back home to Melbourne. Having only really scratched the surface in a small part of the Northern Territory