The Great Ocean Walk
Page 1 of 10
In March of 2017 the team embarked on walking the Great Ocean Walk along the South Western coast of Victoria starting Apollo bay and finishing at the Twelve Apostles. We had brilliant weather for the trip as well as a new addition to the crew - Ian Barnard. We decided to camp at every camp site along the way and as a consequence had short walking days that allowed us to explore the area along the way.
We started our walk from Apollo Bay on Friday the 31st March 2017 and finished up at the Twelve Apostles on the 7th April 2017.
This was a great walk along a varied landscape that included beach walks, Melaleuca forest walks, cliff top walks as well as visiting some of Victoria's ship wreck coast line. We saw plenty of wild life including the occasional Tiger Snake, Blue Tongue lizard, Koalas, wallabies and many different species of birds and plants.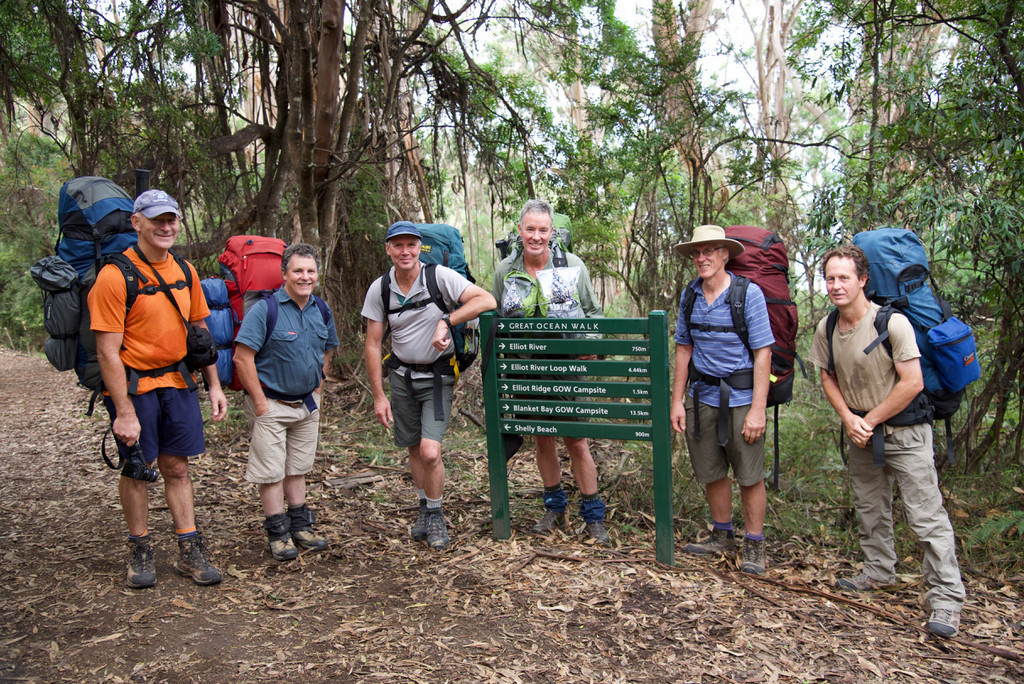 The idea for the trip was one from Cameron - we have done relatively few walks in Victoria with the main emphasis been on ski touring. There have been the walks in Wilson's Prom and the walks that occurred on failure snow seasons. So this walk was something different - we still had day light savings on our side as well as what turned out to be great weather, allowing for swims in the ocean. The seas were unusually wild as there was some weather event occurring that was generating some fairly big surf. There were some really great high lights along the trip - amongst these included the say at the Cape Otway light house, the approach into the Twelve Apostles, the walk down toward Johanna Beach and the beach house that was tucked away there, Aire River and Parker Inlet. Reading the info boards along the way gave an insight into how hard living in these areas was back in the 1800's.
The biggest disappointment was what we came across as we approach tourist spots - and that was unburied toilet refuge on the walking track. Note to Parks Victoria - if you are going to promote these areas as tourist vantage points (eg Castle Cove) then you need to provide proper toilet facilities.