2008 - Fraser Island Great Walk
Article Index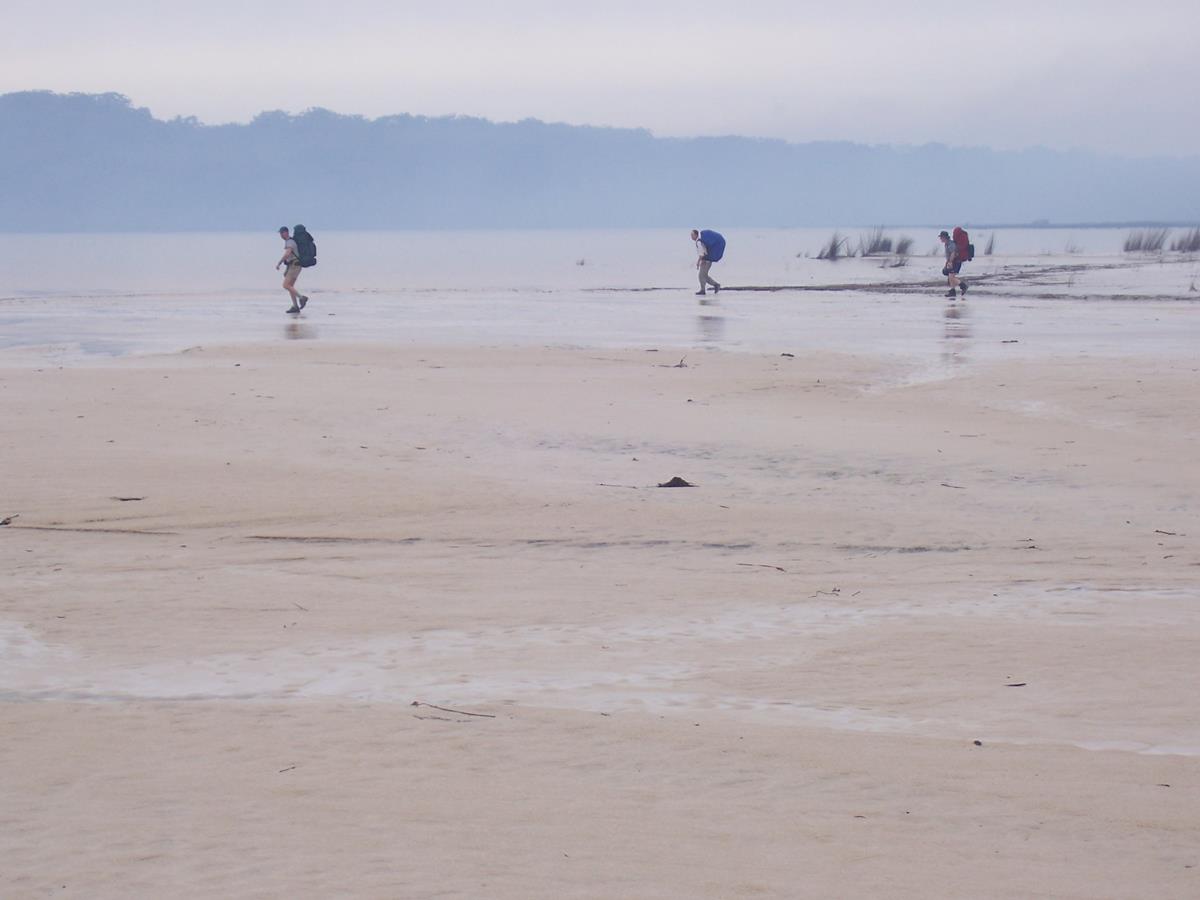 During August 2008 we enjoyed the Fraser Island Great Walk. The seven of us included Pierre, JayBee, Mr Bean, Cam, Jason, John M and Chis.
 We departed Melbourne on the 18th August on a flight via a circuitous route to Hervey Bay via Sydney. We were picked up from the Hervey Bay airport- eventually, by our taxi and taken to the caravan park in Hervey Bay - Harbour View Caravan Park Urangan via Bunnings were we picked up some shellite for our stoves. We setup up camp and found one of our cheeses had gone mouldy, cheese is mould anyhow so we did not worry too much about it. He had a great dinner in town at the local club with the "blue rinse" set and retired to an early night so that we could catch our ferry to Fraser Island the next day.
We did spend some time wondering around the boats berths and spoke with some of the captains of the boats. Some of these boats are massively expensive and more so to run. We did ask one owner about the cost or running and his comment was if you have to worry about that then don't buy one of these boats. They were basically catamarans setup for sail and motor and were serious ocean going vessels. Good life if you can afford it.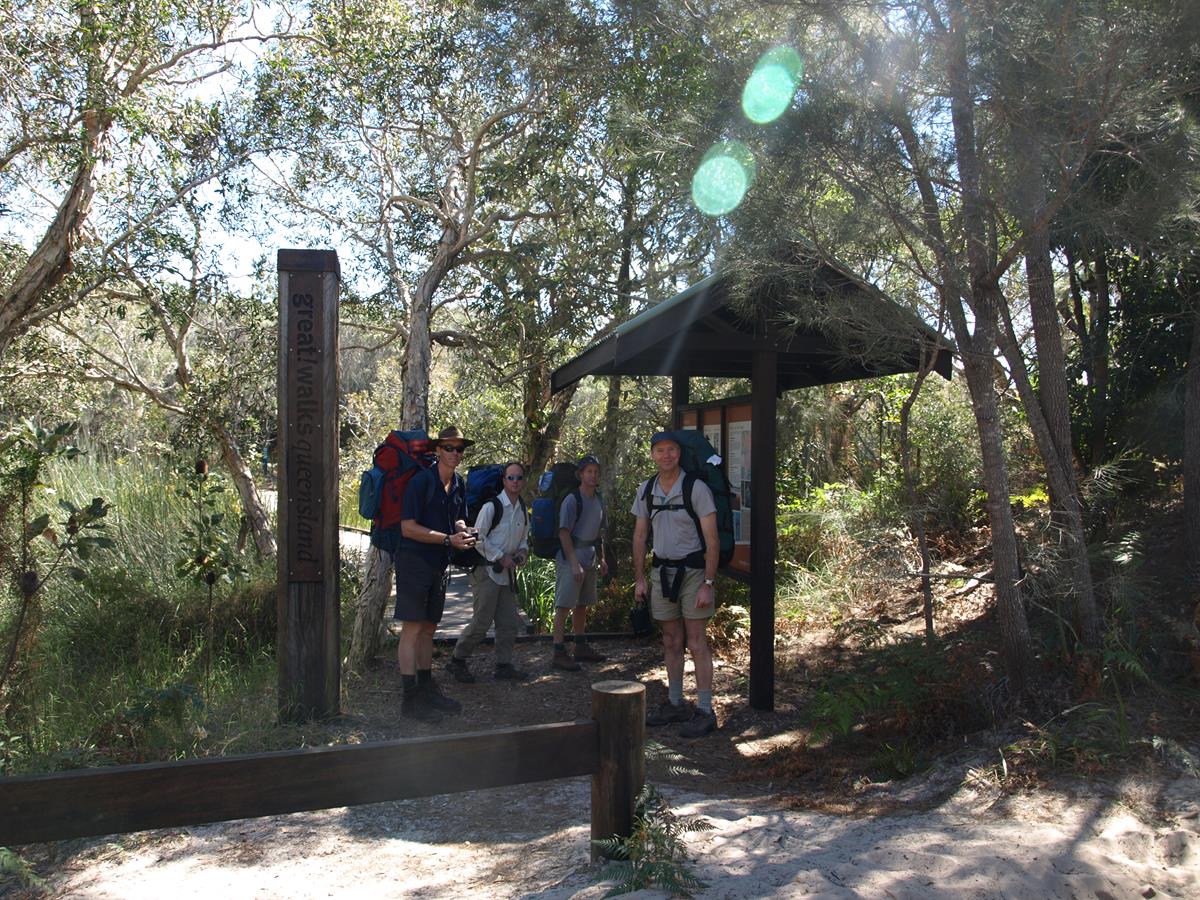 We took a leisurely walk down to the ferry terminal at Hervey Bay. A very civilized start with Latte's, Cappuccinos and a read of the local paper. We arrived via the fast cat ferry service from Hervey Bay to Kingfisher Tourist Resort. We unloaded and were met by our taxi service that would take us from Kingfisher Resort to the over side of the Island via deep sandy tracks. Only serious 4WDs need apply for taxi services - anything less would just get stuck. We took a high speed route along the beach, believe it or not there are speed cameras on the beach to catch those going over 80kph. 
We arrived at Dilli Village which was the start of our walk.